Mar 20, 2019
On The Boards: Queen St. E. & Mutual St.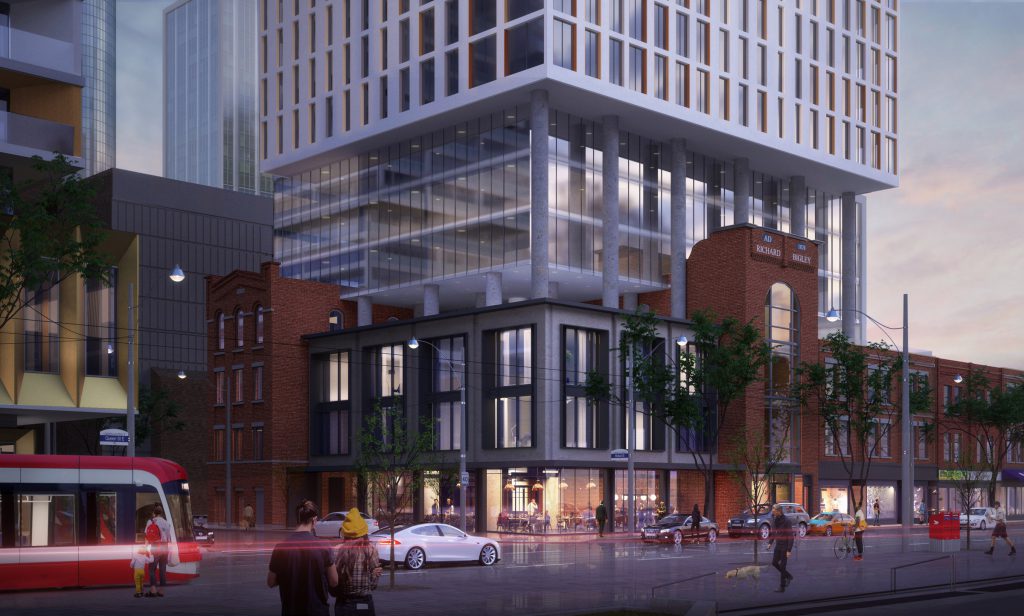 Our vision for an elegant condominium atop the Richard Bigley heritage building in the Queen East neighbourhood will add to the gentrifying downtown east.
Located at 90-104 Queen Street East, the new building will be 34 storeys with ground level retail and residential units above.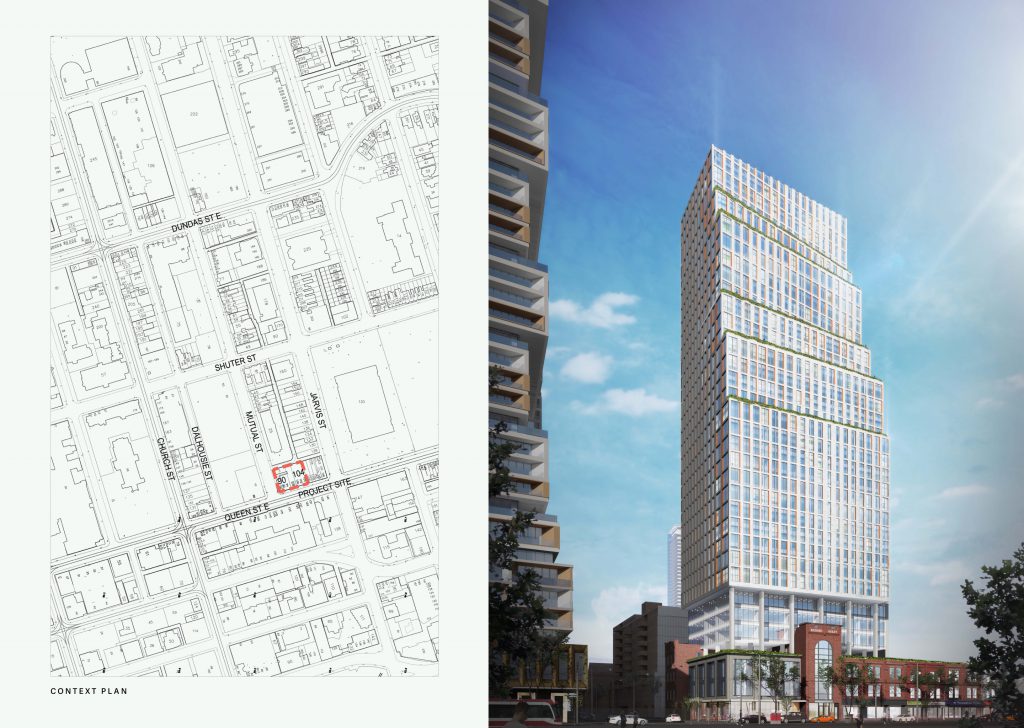 The building was crafted to fit harmoniously with the neighbourhood. Our priority to give prominence to the heritage building is exemplified by the podium, which fully integrates the existing building while adding a modern tower above – a nice contrast between the past with an eye to the neighbourhood's future.
The tower steps back as height increases to eliminate shadow impacts on the neighbouring Moss Park while creating significant architectural expression.
The neighbourhood has several other towers under construction, approved, and proposed, and we're excited to be part of this changing community. The future downtown relief TTC line extension will transform the neighbourhood into a transit-rich destination for people who yearn for a truly urban lifestyle.
For more information about this project, please contact us directly.