Mar 15, 2019
Finishing Touches on MEC
Poised to open in Spring 2019 in the Queen West neighbourhood, the Toronto flagship store for Mountain Equipment Co-op (MEC) represents cutting-edge technology and sustainability.
It is a 55,000 sq. ft. retail store that incorporates the eco-conscious, forward-thinking philosophies of MEC with the expertise and development abilities of Parallax.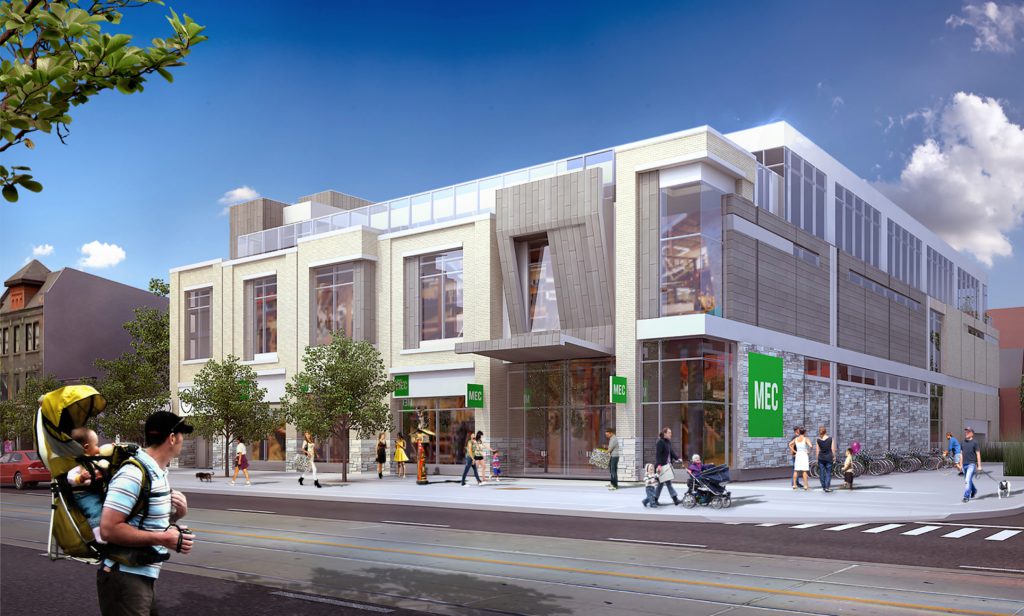 According to Parallax Principal Stafford Lawson, "collaboration and fit within the existing context was a priority during the development process."
The ground floor is home to Kids & Co Daycare, which provides a valuable amenity to the younger families in the neighbourhood. Kids & Co is currently open for business.
"Tenant selection was carefully tailored to add value to the neighbourhood by selecting forward-thinking and responsible brands with long term vision and sustainability in mind."
The site will also feature three levels of underground parking.
Parallax will continue to own and operate the building with care, ever mindful of the community it serves.
For more information about this project, please contact us directly.